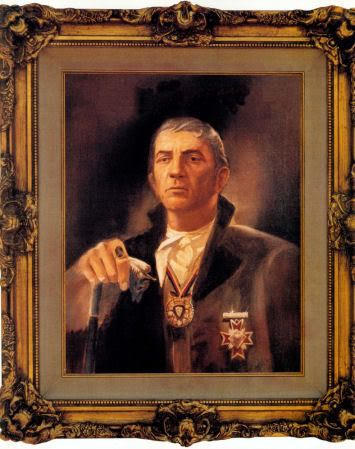 The Spellbound staff will be taking a trip to Collinwood and we'd
love for you to join us on a campy, nostalgic visit!
Starting October 11th Spellbound is pleased to feature an episode
of Dark Shadows each week to start the night
Dark Shadows, the original "Gothic Soap Opera" originally aired
on ABC from 1967 to 1971. There were 1245 episodes in total,
and we made the decision to skip ahead and start at a point in
the story that changed the direction of the show and made it the
well beloved gothic saga it became known for. For those who have
never seen the show, we'll start off with an introduction and a brief
recap of the first year. And then we'll begin with episode #210....
The night that Barnabas returns!
Without commercials, each episode is 20 minutes long.
Doors open at 9pm. We'll give everyone time to arrive, order a drink
and get settled. We'll start promptly at 9:10 with the showing on both
big screens with full sound.

Feel free to dress up if you'd like....
Dark Shadows is a great excuse to pull out your goth finery!
DJ Schedule:
9:30 - 10:00 Shade 11:00 - 12:00
10:00 - 10:30 Transept 12:00 - 1:00
10:30 - 11:00 Loss of Signal 1:00 - close
Film Selection:
The Lady Vanishes
The Man Who Knew Too Much
(Got movie suggestions? Don't be shy... info@spellbound-dc.com )
Got Fate?
Need a quick glimpse of the future?
Visit MAX the Mercenary Mystic - our resident Tarot Card Reader
He's easily located in the back corner booth
An in-depth, personal reading is a mere $10
Doors open at 9pm
21+ with proper ID
$7 cover
Dress to Die For!
Spellbound @ Recessions
(located below the Quincy Hotel)
1823 L Street NW, Washington, DC
For more information, including directions, drink specials, etc...
Please check our website: www.spellbound-dc.com
Spellbound is the place to be on Saturday night in DC!
See you there!
xoxo,
Lori Beth